An Electrifying Revolution In The
Hair Care Industry
The Mane Choice is your go-to, premium quality hair care solution for healthy hair. Our hair and scalp solutions optimize hair health, transformation, and retention.

We serve the vast needs of the multicultural consumer and their diverse curl patterns by developing effective formulas with amazing scents infused with vitamins and essential nutrients such as biotin, vitamins A, B, C, & E, for healthy hair and retention.
Our mission
To enrich the experience of the multicultural consumer in their hair journey. To support and inspire them in their everyday lives, while providing excellent customer care in delivering a premium quality, performance driven product substantiated by innovative formulas promoting inclusiveness, and which aid in a healthy beauty lifestyle.
Our Story
In 2013, Registered Nurse Courtney Adeleye, built The Mane Choice from the ground up by incorporating her specialized knowledge base with her own curiosity. Courtney's unique healthy product mixes intrigued online viewers and quickly garnered her a large following. Her science-based background helped her identify what products and ingredients would render the best results. This foundation based on research resulted in premium, multicultural healthy hair solutions, centered around products that are infused with vitamins and essential nutrients promoting a healthy hair journey.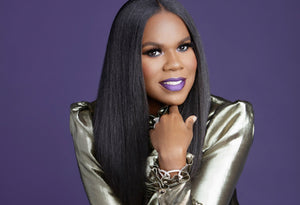 We Hear You. We See You. We Appreciate You. We Are You.
We are our community and we never take for granted the amazing people that helped build our brand. We attentively listen to the voices of our consumers and create a solution to their versatile style needs. We will always maintain and cultivate an intimate relationship with our consumers, partners, retailers, community, friends, and fans.
Solutions Based
Healthy hair solutions segmented by unique consumer needs.
Premium
Premium products formulated with natural ingredients to promote the overall health of hair.
Innovative
Collections that disrupt the hair care category in unconventional ways using a health and science approach.
Our Promise
Not only do we care about the health of your hair, but we also care about the livelihood of our community. We promise to give back to our community while delivering premium quality products not tested on animals, and formulas free from Mineral Oil, Petrolatum, Parabens, Sulfates, and Formaldehydes.